We Know Real Estate.
Request our complete guides, free! You'll receive top down picture of nearly everything you need to consider as a real estate buyer or seller in any market. Get more informed by requesting our guides below!
Learn more about
Top 10 things you need to know before selling your home, including tips for low cost improvements for a better selling price Discover how you know when it is right to make that repair, and knowing when and how to invest in your house A complete step by step breakdown of real world facts VS real estate reality TV shows, comparing and contrasting the differences The Seven Steps to Owning a Home, and how to maximize the success of your transaction every step of the way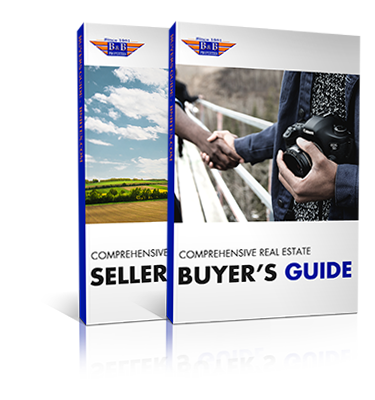 Download the guides below or ask a question and we'll answer promptly!
Contact Our Team
SEE WHAT OTHERS ARE SAYING
Hats off!
My name is Carolyn Larson. Daniel Bius helped me sell a property that had been in our family for generations. On July 31, 2017, Mr. Bius was with me and my sisters at the Walker County Title Company to help us through the closing. From the first day I contacted him, he has been courteous, thoughtful and did whatever was needed to help the sale go smoothly ( he even went outside of the title company on closing day, to make sure there was a handicapped parking space available for us! ). He kept me in the loop about all communications and requests between me and the buyer. Because of him, the process of selling land that our father had left to us wasn't so painful. I would highly recommend Daniel Bius to anyone looking to sell or buy property. Hats off to him!
Outstanding!
The team at B&B Properties is outstanding. They sold my property within 5 days of being on the market. Their knowledge and professionalism will keep me coming back for their Real Estate services.